TwistedScarlett Release Highlights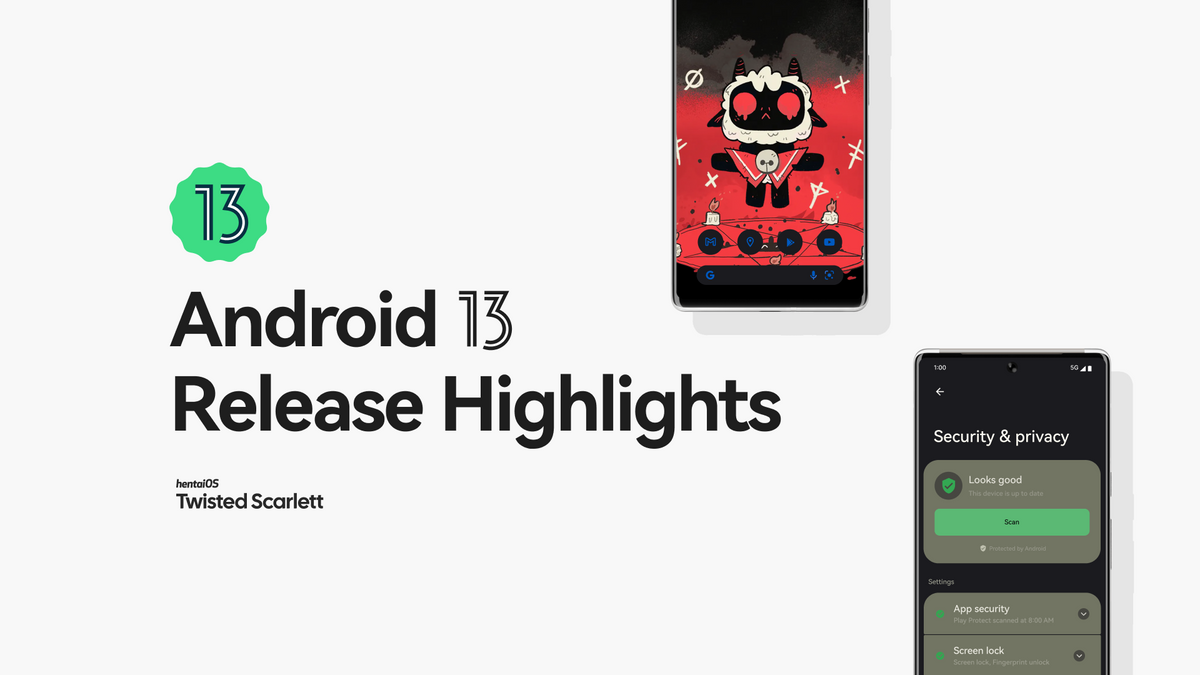 So, we're in that time of the year when we write le regular highlights of what Android 13 has bought upon us this August after the known-kinda-sucks Android 12 release. This time, we decided to immediately push it to Production rather than doing Public Beta, starting with Xiaomi Gourami (Xiaomi-KONA) and Motorola Amogus (Motorola-TRINKET) Platform.
So, what's new in Android 13?
Le funny colours
Yes, with the new goofy ahh colour engine, Google added more colour pallets for users to select from a more wide variety of goofy ahh colours and le funny generated wallpaper-based colours.
Le gaming resolution
Android 13 introduces support for switching the resolution in the Settings, which should be available for devices that have support for this. Users can choose between "High" or "Highest" resolution for smoother switching, just switch to HWC3 AIDL.
Le new Security and Privacy page
Yet again Google decided to redesign the Security app, merging it into one page alongside the previously known Privacy page. Unfortunately this still isn't available for adoption, so expect this feature to be rolled out soon.
Le per-app language mixers
This one is undoubtedly self-explanatory, thanks to Google for sponsoring my multilingualism trait.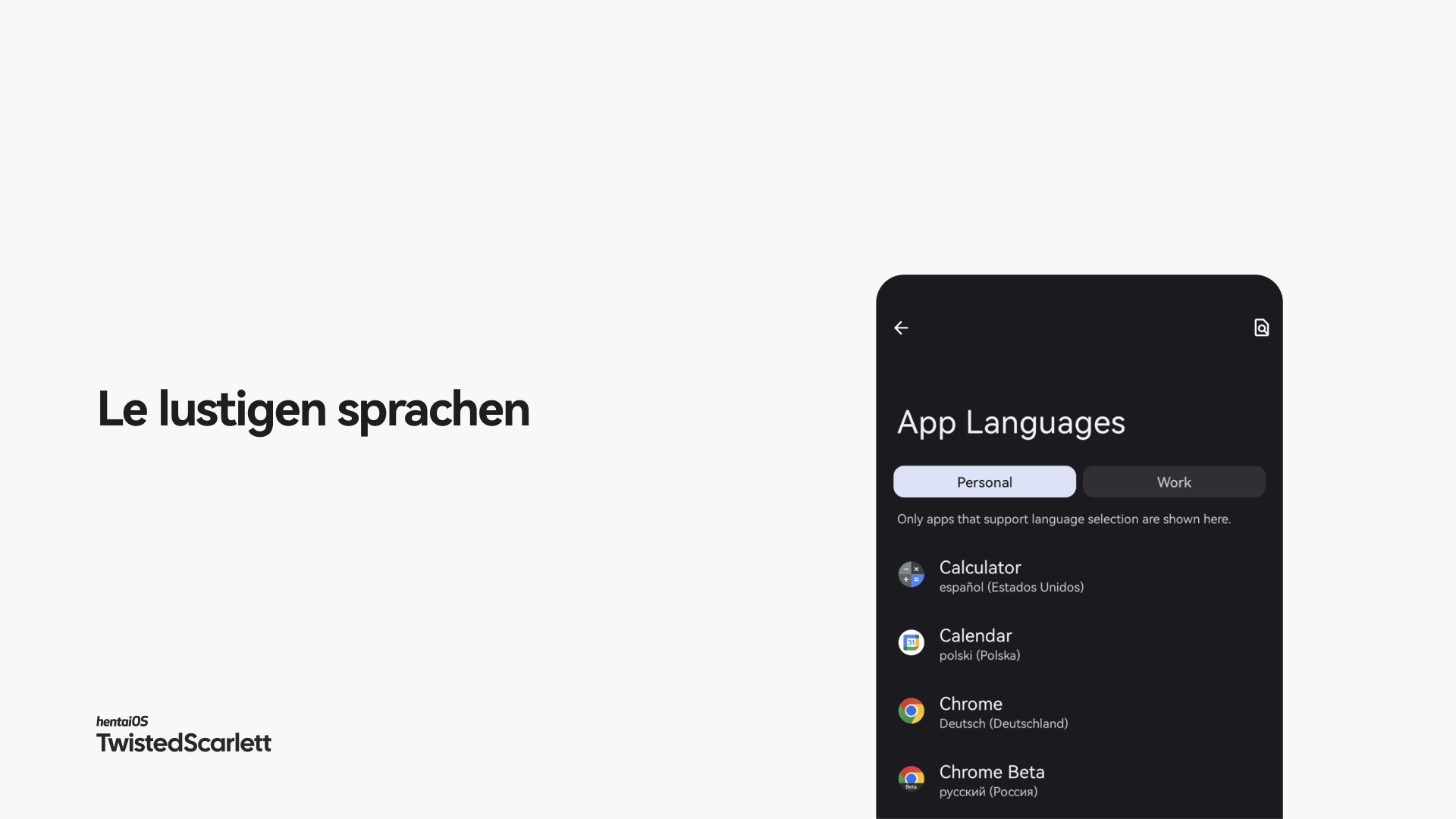 What's new in hell?
We are resuming our Community Forum.
The design for the Forum is not yet final, but well
We are dropping the download page for now.
As we don't have anyone to work on our Download Page front-end at the moment, we're dropping the Download Page (PSA - to talented frontend people out there - come help us!). Now it's redirecting to our Telegram Channel preview rather than splitting error.
Pssst, if you want to help us with the Web Frontend situation, reach us at Telegram or send us an email to

[email protected]

or

[email protected]